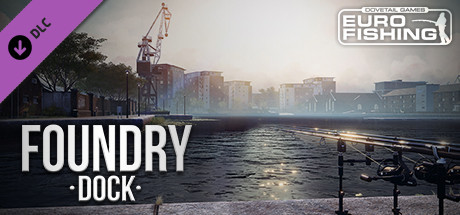 Patch – CODEX
Genre: Simulation
Developer: Dovetail Games
Publisher: Dovetail Games – Fishing
Release Name: Euro.Fishing.Foundry.Dock.Update.v20170831-CODEX
Size: 207 MB
Euro.Fishing.Foundry.Dock-CODEX.

Update v20170831:

•4 new baits have been added to the tackle shop – Royal Marine, TNT, Atlantic Heat and Liver Pro.

•Readjusted fish AI to prevent fish from taking baits too big for them.

•Implemented server side loading screens.

•Fixed issue where rig/bait would unrealistically bobble after first casting out.

•Fixed issue in the challenges where score wasn't always awarded after hitting a target.

•Fixed issue regarding leaderboard navigation.

•Fixed various localisation issues.

•Fixed Academy crash

.